Our Philosophy.
Having seen the devastating effects of the conventional clothing industry it is clear we need a positive alternative. This industry is the second largest pollutant in the world, and working conditions are infamous, both in the cotton fields and at the factories.

Our vision is to be the positive alternative, to always use the most sustainable fabrics and to secure decent working conditions for both farmers and workers. We make sure these are not empty words by working with some of the toughest certifications in the industry.


Why Organic Cotton?
Conventional cotton farming ruins the environment and has for the last 30 years been a complete nightmare for millions of farmers.

The short version is that global chemical companies have made poor farmers in developing countries dependent on their GMO-cotton, chemical fertilizers and pesticides. In the end all profit goes to the big companies while the farmers work extremely hard for nothing. They end up with a polluted, sterile environment and can no longer support their families.

Organic cotton is about going back to how it used to be, farming cotton in a sustainable way, in touch with nature. What you pay for the cotton ends up in a farmer's household, paying for food and school, instead of dividends to greedy shareholders. Simply, the way it should be.


Fairtrade cotton matters!
Fairtrade are working for farmers' rights in developing countries. They help them get organized and make sure they are guaranteed a minimum price for their crop. On top of that Fairtrade premiums are given to villages for investments in schools, infrastructure and other social improvements.
For every Fairtrade-cotton garment you purchase you help making the life better for our farmers out there.
Read more about Fairtrade here:
http://info.fairtrade.net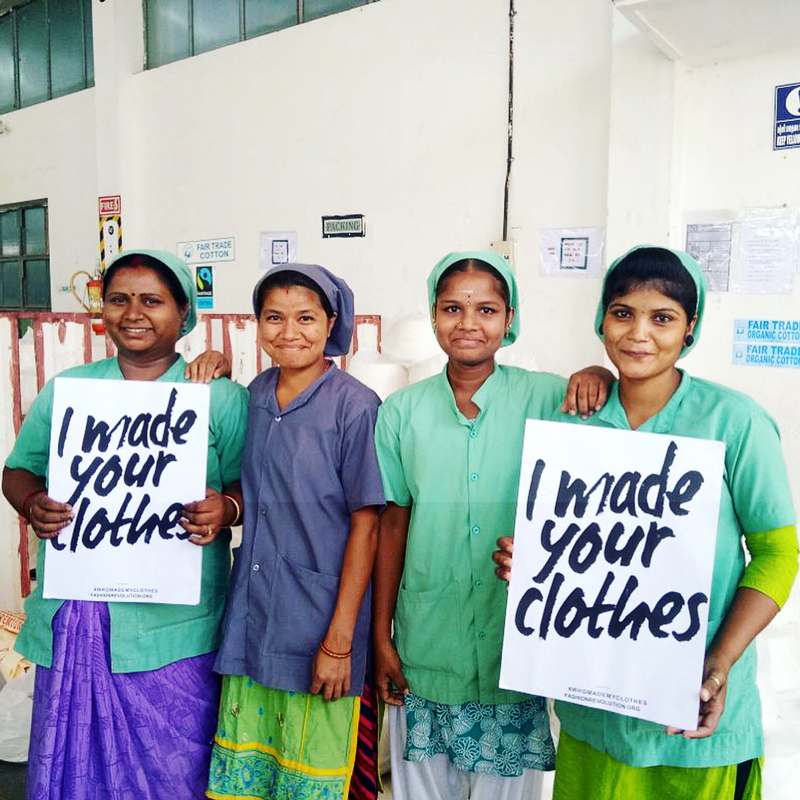 Our Partners
We have worked with most of our suppliers since we started Dedicated, long-term relationships are important to build trust and taking things forward. Click on the images below to find out more about our partners.